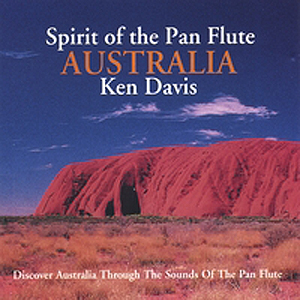 Discover The Natural Beauty & Spiritual Essence Of Australia!
Spirit Of The Pan Flute Australia – By Ken Davis
"Spirit Of The Pan Flute is now Kens most successful release in Australia with sales exceeding 300,000 copies to date . Haunting Pan Flute melodies and didgeridoos create the Spirit that is unique to our country. Visit the many places through music of this incredible place.
Ideal For Listening Pleasure
"On hearing the music from this great CD I took four copies back to friends in Germany"
Hans Hass January 2012