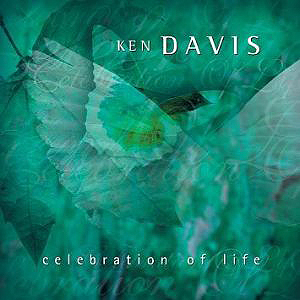 Celebration Of Life – By Ken Davis (CD)
Celebrates Life Itself!
Beautifully Orchestrated Melodies Composed On Ken's Crystal Piano as well as Ken's  Smooth Jazz will inspire the listener to forget all the troubles of the world and relieve stress and tension from the daily workload of life. Eternity opens the release with Ken's signature beautiful melodies and free flowing arrangements . Ken is now recognised as one of Australia's most successful composers of modern day relaxation and inspirational music with more than 50 Albums released worldwide!
Instrumental, Inspirational
Genre: 
Easy Listening: Mood Music
Release Date: 2004
Celebration Of Life Music  Celebrates Life Itself!
Beautifuly Orchestrated Melodies For Ken's Crystal Piano, Smooth Jazz A Celebration of the Life In Australia!