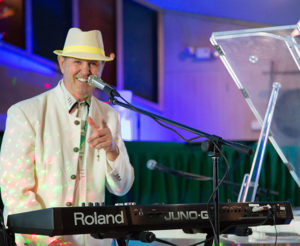 A Brief History
Ken began playing music in the school band at the age of nine years old and has been playing keyboards and guitar since the early 1970's. Music has always been his first love, combined with a deep desire to create sounds to reach into the hearts and souls of others around the world.
He purchased his first synthesizer, a Mini Korg 700s in 1974 and developed a deep passion for the musical possibilities this instrument opened up. The synthesiser opened Ken's creative mind, allowing him to develop sounds which were previously unheard of in Australia. Ken continued to perform on guitar, piano and synthesizers until the mid-90's, when he turned his focus singularly onto the keyboards and began to write, produce and release his own original recordings.
In his own words:
"Keyboards became the key to that dream, because they could transform into saxophone, pan flute, flute, cello, viola or any instrument. This allowed me to create the beautiful melodies which have made my music so popular worldwide."
After purchasing a recording studio in January 1989, Ken began to record and produce his own music. He often recorded live to tape to capture the moments that are so precious (and difficult to duplicate) when creating this style of music. He has produced 60 albums throughout his career and you can see more of them here.
Here are a few more interesting facts about his music:
Ken pioneered outdoor performances along the forecourt at the iconic Sydney Opera House and Darling Harbour precinct in Sydney. He had one of the most elaborate setups of the time, complete with keyboards, sequencers and drum machines. Audiences were captivated.
Ken was the first composer to have his music featured in Australian Geographic retail stores
His relaxation program features on the Qantas A380's inflight entertainment *Floating On Air* With Selwyn Rodda's Amazing Visuals
Ken Created The First Healing Rooms At Sydney's Royal North Shore Hospital
Ken Was Co-Owner Of Hoborne Australasia From 1992 To 2007 (Interactive Music Stations)
Ken's *Endless Emotion* Film Clip On Youtube Was The First Relaxation Video To Surpass One Million Viewings (Currently More Than Five Million Viewings)
Ken Toured Taiwan & China In 2004-2007 With Violinist Manjia
Ken Has Released More Than 50 Albums Of Music & Four Nature DVD'S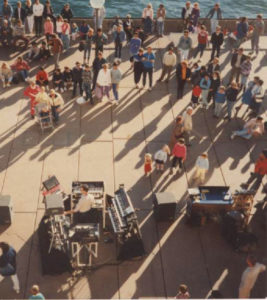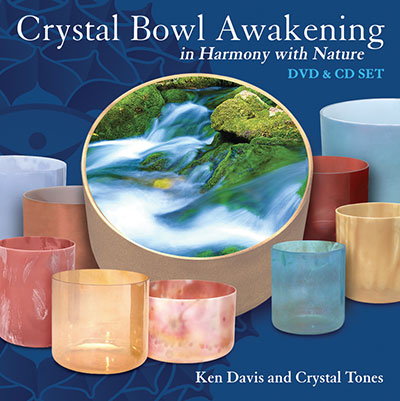 Ken cares about the future of our planet and is passionate about the environment. He performs under the pseudonym of "Ambassador of the Future" and "World Environmental Composer". His musical performances are always accompanied by nature's visual landscape, featuring rainforests, waterfalls, dolphins and whales.
Please take a look through some of the Compilations.
"As I hear your music my soul wishes to be in a place where I once came before my birth, a place called heaven where only angels may go, – a place our soul knows ever so well. Love is felt in all your music. You were born with a gift from God above. How Divine. Only God knows when to send one of his Angels down here on Earth to teach us his love through another. Heaven sent. Thank you"
"Ken I am very impressed with your Kawai Crystal Piano Photo Gallery. Where was such a beautiful piano created and can you tell me what the sound is like compared with a normal grand piano? I have your Innocence piano CD and listen to it as I myself wish to release a CD in the near future. Your melodies are inspirational!"
"Dear Ken, Thank you for your mail great to hear from you as we looked out for you in Sydney. Delighted you came to the concert (Ken with Secret Garden At The Sydney Opera House) and glad you enjoyed it, we had a great time there. Great to see your photos and wishing you every success with your concerts and recordings.
Hope we will get back to Australia in the next year or two. All the best"
Fionnuala and Rolf
Denmark