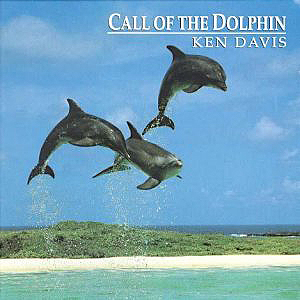 Call Of The Dolphin – By Ken Davis (CD)
Voted The Most Successful And Downloaded Dolphin Release In The World!
The love for dolphins and the need to protect them worldwide inspired this beautiful release. The dolphins message to us all is " that we take life too seriously". We have become victims of our own society, creating stress and tension that can be soothed away by relaxing music. The sounds of dolphins at play feature on this release. This has been one of Kens most successful releases world wide. Facts About Dolphins
Dolphins are highly intelligent, sensitive beings who feel a special bond with humans. Dolphins have telepathic abilities and are reaching out to contact humanity as a part of the evolutionary process. Research is showing that dolphins are communicating on a level that goes beyond language, that is touching people profoundly.
Monkey Mia in Western Australia is a well-known wild dolphin centre where thousands of people gather from all over the world to experience a close relationship with wild dolphins, who have learned to trust human contact in the wild. The results have been astounding!
Genre: 
Spiritual, Inspirational