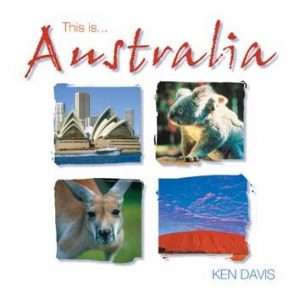 This Is Australia – By Ken Davis
This CD features inspirational melodies of Pan Flute, Harp and Didgeridoo. For those music lovers who wish to listen to the sounds of Australia this is a must.Ken Davis created the music on this CD to reflect the spirit of this great land.
World Famous Didge Player David Hudson performs on **Outback** Sounds of the Ocean enhance several of the compositions. For those who like the unique sounds of Australia.
As Australia's foremost composer of environmental music Ken's music crosses the traditional boundaries of classical and contemporary music. His ability to capture feelings, moods and mind images is unique. Ken Davis is committed to the preservation of nature and a future that will be rewarding for future generations to come.
Visit Ken's Website for an inspirational story of his success to date as an independent artist. Pictures of Ken's Crystal Piano, Concerts and Ken recording nature sounds are all featured as well as all up the to date news! Full Contact Information Including Telephone Details for ordering by phone can be found on our website